JADWAL LARI
Indonesia Women's Run 2020
Tanggal:
08 Mar 2020
Tempat:
Banten
Waktu:
-
Kategori:
2KM/5KM/10KM
Tautan:
-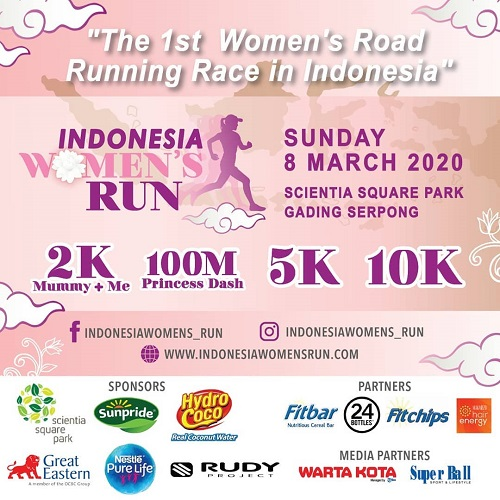 Hello Ladies/Mommies/Gals, International Women's Day is celebrated on the 8th of March every year. It is a day when we celebrate the amazing social, cultural, economic and political achievements of women – while also campaigning for greater progress towards gender equality.
Indonesia Women's Run 2020 held in Commemoration of International Women's Day. IWR merupakan lomba lari yang semua pesertanya adalah wanita.
Ayo segera daftar! Lace up your shoes, gather your girl friends & daughters and join us for the run!
Registrasi Online : indonesiawomensrun∙com
Info :
+628159353989
indonesiawomensrun@gmail.com